To the Omega Gym!
---
Pokemon and Roleplaying!

Make a name. Choose a starter. Level you and your Pokemon up.
You can put one Trainer Point into each of three Skills:

Luck (You catch Pokemon easier)
Calmness (The Pokemon run away less)
Teamwork (Your Pokemon heal more at Pokemon Centers)

You can go through Route 1 to Route 360.
They are not the real routes.

You get two Trainer Points for every level you get.
__________________
Your (maybe) friend,
Slythe
My Wiki:
http://slythe-the-blade.wikia.com/?wiki-welcome=1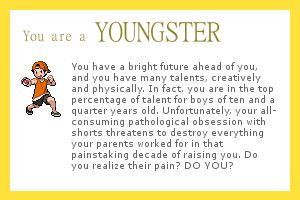 That's it. Bacon. Beef. Double-Fried Tomato.