has a BONE to pick with you
I draw. I use Photoshop CS and a Wacom Bamboo tablet (the cheapest one, of course, but it works) and sometimes regular pen and paper.
I'm very open to critique, in fact I encourage it. Rip my drawings apart (figuratively) and I'll love you forever.
Here are some of my newest/not old drawings, older to newer (click thumbnails for full images):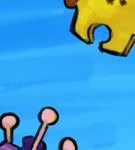 "Snap in Place", one of two puzzle-themed drawings.
"Two-Piece Puzzle!, the second.
A pheasant-man. Dunno why I drew this.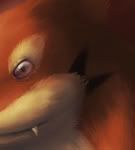 Kinda fugly "realistic" Floatzel, I coulda done better.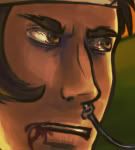 "Intensive Care Unit", an old idea I finally drew properly.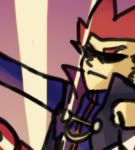 Eh. It's Lance.
Siberian forest fairy Ivan-Aleksei beating up a bear. The original size was huge and I spent days on this, almost crashing my laptop on several occasions..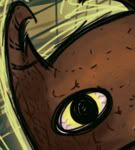 Forest animals. "But what do cobras and fishies do in forests?" That is none of your business.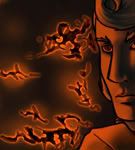 I call this guy Salem. He lives in a library and has some psychic powers and he's one of my 14876123978 original characters. I make a lot of 'em (too much, really).
So. Critique and comments are more than welcome.
If you have any questions about my ways of working or the characters/stuff in the drawings, feel free to ask.
Last edited: