the world is just a sphere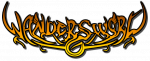 art by me.
banner edited from this weird viking metal band that inexpicably shares a name with a word that i made up.
​
hey guys, it's me, your best friend skylar/kyeugh/qva/mohacastle/barack obama/majora/dazel/qvalador. this is the fanfic that i've been working on for nearly a year and only have like five chapters for. it's about a girl and her pissed off dog in a version of medieval kalos i've built, and their desperate attempts to live in a society. fair
content warning
for swearing, violence, some gore, et cetera. this is basically
rated M
i guess. i take care not to revel in the unsavory details, but it is a medieval story about murderbeasts, so shit occasionally happens. the prologue is quite a lot darker than the rest of the story so far, so if you feel fine about that, you're probably good to go with the rest of it. feel free to leave a review if you're into that, or just bask in my prose and smash that mfin like button. the most up-to-date version of this story
can be found at Thousand Roads
; i'll probably be lightly revising the version i post here at my leisure, so it might get posted kinda slow. sorry bro. reserving this post for a table of contents and also some fun art i've gotten for this story over the past few months. hope you guys enjoy!