Hi! I've been working on copying the style of the HGSS town map and making more stuff in that style!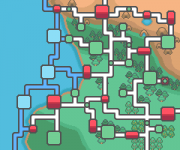 This is one of my first attempts (the first that reasonably can be shown off). It's for a personal semi-non-pokemon project called Melione.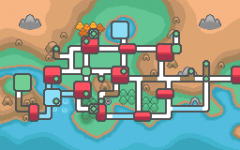 Here's a revamp of the original HGSS Johto map for an RP setting/campaign.

And this small tidbit is from a fan region I'm sketching stuff for. It's the equivalent of the Safari Zone, but also Jurassic Park (Fossils, dun dun dun).