Blasts off at the speed of light!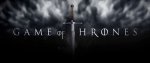 In the Game of Thrones, you win or you die. Will you be able to withstand the deadly politics of Westeros,
or will you fall short of reaching your goal of sitting on the Iron Throne and earn nothing but a dagger in your
back, like so many before you?
The Rules:
-Days 48 hours, nights 24 hours. SoD/EoD at 6 PM EDT. This might change depending on how I feel about it. if i miss a deadline you are free to spam ping me.
-Do not discuss the game outside of the thread unless your role allows you to do so. You are allowed to post most of your role cards, except for the parts in spoiler tags.
-The rolelist is closed, and might be bastard? At any rate, it'll probably be a tad unusual.
-It would be great if somewhere between 13 and 17 players joined up, as that's what I've balanced it for - If not enough people join, we could start with less, though.
-I will be closing signups on June 7th. The game will likely start around 24 hours after that.
-I may or may not have copied most of this OP from Zori, as well.