has a BONE to pick with you
I put the "x" in 'pixel'
I'm not sure whether that is a good thing or not.
Anyway, I like doing pixel art every once in a while (and I'm spriting for a fan game but I've been out of inspiration for pkmn style sprites for a while).
So I thought I might as well show you some of the pixelarts/sprites I've done
First, pokemen. Did this yesterday upon realizing I really like all of the 5th gen starters. 15-16 colours, can't exactly remember.
(synchronized blinking because I'm lazy, I might make them blink separately later 'cause it takes more time and frames)
And other stuff.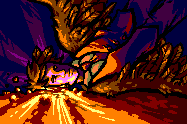 Inspired by a Leningrad Cowboys song called "Ivan the Birdman"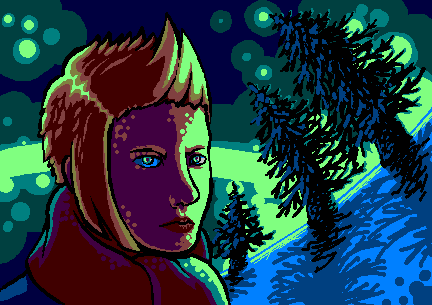 A self-portrait (the hair is outdated btw) that kind of looks like me but idk. Got some help from a guy on another forum.

Weirdo hourglass-thingie. Apparently, the left one (the original palette) is the best.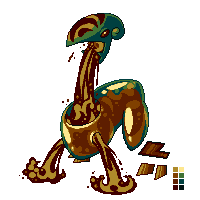 A "friend" of that hourglass thing. I call it Vomito.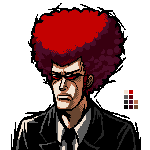 Derek, my favourite backup-dancer-agent from Elite Beat Agents (which is an awesome DS game).
I did some others too but this one is the best. Gotta redo the others some time.
Comments/crit= very appreciated.
Note: you
may not
use any of these without asking my permission
and probably you won't get it even if you ask.
Last edited: